Welcome to Shane's PC Paramedics! Look no further for all of your network and computer repair needs. Whether it's home or business, we've got you covered with our reliable, courteous, and friendly technicians. We have serviced the greater Columbus and Phenix City area for over a decade. We are also a multiple time winner of the Ledger Enquirer's Readers' Choice Award. Let us resolve your issue today!
Melissa Kirkland
Computer Repair Technician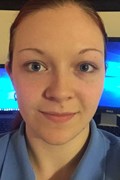 I am a two time Columbus tech graduate with A+ and Security+ certifications. I have 2+ years of professional experience repairing, upgrading, and maintaining computers and networks.
Shane Woodham
Owner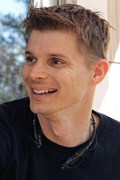 (706) 507-1240
Monday

Tuesday

Wednesday

Thursday

Friday

9:00am - 6:00pm

9:00am - 6:00pm

9:00am - 6:00pm

9:00am - 6:00pm

9:00am - 6:00pm